For Samsung Galaxy J7 / Halo 2017 Case,SUPCASE Unicorn Beetle Hybrid Clear Cover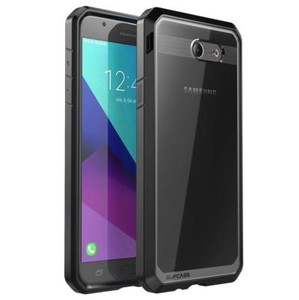 ---
Powered by Frooition OtherApple DevicesGalaxy DevicesLG DevicesMotorola DevicesGoogle DevicesHTC DevicesMicrosoft SurfaceOther Items All Items See our store for more great items >> Shop CategoriesOtherApple DevicesiPad CasesiPhone AccessoriesApple Watch AccessoriesApple Air Pod AccessoriesApple MacBook AccessoriesLightning CablesGalaxy DevicesGalaxy PhonesGalaxy TabletsLG DevicesLG PhonesMotorola DevicesMotorola PhonesGoogle DevicesPixel PhonesNexus PhonesHTC DevicesHTC PhonesMicrosoft SurfaceSurface CasesOther Items For Samsung Galaxy J7 / Halo 2017 Case,SUPCASE Unicorn Beetle Hybrid Clear Cover Item Description

 

Slim, form fitting, minimalist design with transparent back, defined edges and smooth finish Made of shock absorbing high grade TPU and PC materials, available in multiple colors All phone Features, buttons and sensitivity are accessible and easily operated with the case installed Elevated bezel provides extra protection for your screen from shattering Compatible with Samsung Galaxy J7 (J727 2017 Release, including J7 V / J7 Sky Pro / J7 Perx / J7 Prime). NOT for Samsung Galaxy J7 (J700 2015 Release, J710 2016 Release, J737 2018 Release)                                                  Low-Bulk Design

Snap-on case and minimalistic design barely adds weight to phone.                                                

Raised Bezel

Raised lips and corners protect phone display from scrapes while face down.                                 

Lightweight Fit

Scratch-proof backing protects against unwanted scuffs and dings. 

Fortified Bumpers

Textured bumpers made of TPU material allows for easy grip and ultimate drop defense.                

About Us About Us Payment Shipping Terms Returns About Us SUPCASE. Dedicated to Appeal. SUPCASE was created to present a unique approach to mobile accessories for the professional and child alike. The precise design and quality materials generate a durable, functional, and stylish case. Our products are uniquely fabricated to offer varying levels of protection. Every case is dedicated to protect, prolong, and enhance your device with a sophisticated appeal. Through a thoughtful approach and advanced engineering technology, we anticipate how to provide premium protection to cutting-edge devices. I-Blason cases are designed to reflect personality and character with classic, elegant, professional, hip, or child-friendly, designs. Multiple color options are also available. Our corporate office, in Atlanta, GA, employs professionals with the experience and skill set to innovate ideas and deliver premium products with excellent customer service. We listen to customer feedback and respond with improvements to our signature style and design. SUPCASE Mobile Accessories: SUPCASE, short for 'Super Case', strives to provide the ultimate in mobile device protection. Our signature UB Series includes the rugged UB Pro, minimalist UB Style and fortified UB Clear ? each delivering its own unique subset of protective qualities. Whether you?re looking to outfit your smartphone or tablet, choose SUPCASE. We know you won?t be disappointed. i-Blason Mobile Accessories: i-Blason is a one-stop shop for all your mobile device case needs. Whether you?re an Android or iPhone, MacBook or tablet user looking for a sleek, clear, rugged or holster case ? you?ll find what you?re looking for here! WE ARE THE MANUFACTURER SELLING ONLY THE BEST QUALITY, GENUINE SUPCASE AND I-BLASON PRODUCTS. Payment Payment All payments MUST be made through PayPal. ALL payments must be made at the point of sale. Unpaid items will not be shipped until payment has been remitted. Unpaid items will be canceled after 3 business days. Shipping Shipping **ALL ORDERS SHIP WITHIN 24 HRS** ALL Domestic packages shipped via USPS Priority Mail 2-3 day. NO EXCEPTIONS. International shipments can take up to 30 full business days to arrive. Refunds and Replacements WILL NOT be processed until a full 30 day period from Purchase has passed. Please allow your package the appropriate amount of time to arrive. **Items that are out of stock can take UP TO five extra days to be shipped** Terms Terms NO exchanges if you receive the wrong case OR you want to order something in place of the originally purchased item, you MUST begin the return process through . Once the seller can verify that the item has been shipped, a return will be issued. The buyer can either re-purchase an item that they desire OR wait for a refund. 1 year, ONE time replacement warranty Limited Product Warranty Your product(s) is covered by a limited warranty of one year from the delivery date. The warranty period is non-transferable to a replacement product and covers the original date of delivery. A warranty claim must be initiated by the customer. Please fill out the Warranty Inquiry form. If the product is not in stock or has been discontinued, a refund will apply and a replacement will not be shipped out. SUPCASE requires proof of purchase for warranty claims. SUPCASE reserves the right to decline a warranty for insufficient documentation.Warranty claims for product defects that are not verifiable will not be accepted. Exceptions The Limited Warranty does not apply to our products purchased through non-authorized re-sellers, such as retail store.Please contact the original place of purchase for your return or warranty issue. The Limited Warranty does not apply to damage of the product caused by accident abuse or drops, misuse, improper care or maintenance, or any purpose other than its intended purpose. The Limited Warranty does not applyy to theft. The Limited Warranty does not cover your DEVICE. The Limited Warranty covers the SUPCASE product you purchased. The Limited Warranty does not cover water damage to your device. Our products are not certified as ?water?proof?. The Limited Warranty does not apply to cosmetic damage, including but not limited to scratches, dents, cracks or other cosmetic damage. The Limited Warranty does not apply to weather damage, including but not limited to heat, rain, wind, or objects by nature. The Limited Warranty does not cover for loss due to stolen cases or other related criminal activity. The Limited Warranty does not cover for repair, replacement or insurance costs for devices installed in SUPCASE products. The Limited Warranty does not cover cover counterfeit products sold to customer by retail stores, internet online store, or other types of businesses. Customer are required to provide a valid order number as proof of purchase within one year. Our products are registered trademark and counterfeit distribution related activities are unlawful and /SUPCASE will not be able to exchange, refund or warranty a customer claim on these types of products. The Limited Warranty is not liable for any indirect or direct punitive damages arising from the use of SUPCASE products. Limited Warranty for Holster Cases with Clip We offer a one year Limited Warranty for HOLSTER CASES WITH CLIP products for a ONE TIME PRODUCT REPLACEMENT to you. Under its intended use and purpose, please install device screen facing inward to case at all times. We accept no responsibility for incorrect placement of device into holster case and clip attachment. Returns Returns Return policy ALL returns MUST be done through ? a refund will not be issued if the return is not completed through . If the buyer accidentally purchases the wrong case, they are responsible for sending back If you received a different product than what you ordered, you must verify the error with a picture through messages (username: supcase) NO exchanges ? if you receive the wrong case OR you want to order something in place of the originally purchased item, you MUST begin the return process through . Once the seller can verify that the item has been shipped, a return will be issued. The buyer can either re-purchase an item that they desire OR wait for a refund. Helpful Links Add to Favorite Sellers Sign up to Newsletter View Feedback Contact Seller Visit seller's Shop About Seller Page More Items!View more great items Powered by Frooition Frooition | No-js Template | design, store design, shop design, template design, listing design (ver:froo_no_js) This listing is currently undergoing maintenance, we apologise for any inconvenience caused.